The first round of BOLT's Public Sale starts at 10:00 UTC on 18th September, and will last through 23rd September 00:00 UTC.Christel Quek, Co-Founder of BOLT
The team will be doing an initial round of 40M BOLT Tokens for the Crowd Contribution Round with a cap of 4,000 ETH. 1 ETH will secure 10,000 BOLT Tokens and in light of recent price fluctuations of ETH, the BOLT Team have increased personal cap from 10 ETH to 20 ETH.
All participants must send their contribution from their whitelisted ETH address (for example via MEW or Ledger) and must not give an address linked to an exchange. Check and edit your address here.
Once participant's ETH have been sent to the official crowd contribution address, the BOLT Tokens will be automatically deposited in the ETH address you have sent it from.
Funds will be accepted starting from 10:00 UTC, September 18th. For more information about the crowd contribution round, read here.
About BOLT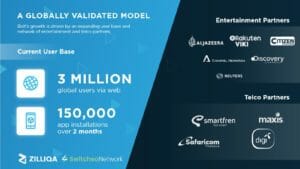 BOLT is the World's First Open Entertainment Economy democratising access of content to users and content providers. Powered by Zilliqa. BOLT is revolutionizing how users gain access to a smart contract framework. BOLT Users trade tokens with other users and content providers in exchange for content/other services.
Unlike current centralized content platforms which exist to profit from their users, BOLT empowers the community to be more involved in the very ecosystem that is meant to serve them.
For further details on BOLT, please visit their website, check out their terms & conditions, partners, or view the team.