Funganomics® is a technology-based company focused on critical growth areas within the Blockchain sector, introducing a revolutionary and highly scalable NFT and Play-To-Earn (PTE) Ecosystem. Funganomics® announced in November the completion of its initial seed round of funding, provided by a private investor from the US. The company indicated that it would use the budget to hire more people, purchase additional technology and software, and support other growth initiatives.
As the Funganomics® PreSale is currently live until the 18th of December, the Team is proud to introduce and presents the Funganomics® ecosystem and its upcoming developments.
The Funganomics® NFT Ecosystem
The Funganomics NFT Ecosystem is a blockchain-based ecosystem that supports the creation of Non-Fungible Tokens (NFTs) on a blockchain using a proprietary, scalable, and user-friendly NFT creation tool. The ecosystem also supports a Play-To-Earn (PTE) gaming engine that will allow users to earn FGS tokens by playing games.
The Funganomics® brand originated as a byproduct of 'non-fungible token' and 'economics'. The Funganomics® brand encompasses a unique online community where members can earn intrinsic value for their various crypto-asset investments and participate in unique, immersive games.
Funganomics® strives to become a key player in Pay To Earn (PTE) games, to place itself as a market leader and innovator in game-related technology. Funganomics' ecosystem will comprise several critical functional areas that will work together, including Fungatopia (NFT Marketplace), Fungality (AR & VR experiences), and FGS Games (PTE gaming portal).
Fungatopia, the NFT Marketplace

– Fungatopia is a tokenized NFT ecosystem that enables gamers, investors and business owners to interact, collaborate and create value for one another. The Fungatopia team is working closely with the Funkanomics development team to ensure seamless integration of our technologies. Fungatopia will be a fun and unique platform that will offer users an opportunity to earn real-world value within the ecosystem by completing achievements and quests.
Fungality, the AR and VR Gaming Division – Funganomics® provides AR & VR game developers with the tools and functions to develop their projects without incurring the initial, substantial investment for the technology infrastructure development. This allows third parties to shift their attention and focus on other creative aspects of game development.
FGS Games, the P2E Gaming Division – Besides integrating with the Fungatopia platform, the FGS Games portal will offer its line of digital games for download or streaming on various platforms, including mobile phones, tablets, and personal computers. FGS Games will be released as a fully operational gaming platform where Funganomics® will be able to publish their own games and those of other developers, with the capacity for multiple games within each release.
The $FGS Token
Fungatopia, the Team's NFT Platform, will be a utility for Funganomics® current and future technologies. The Fungatopia NFT Platform will be operated to expand, integrate and build new features to utilize the full capabilities of the available technology that integrates with NFTs. The platform will also include a marketplace specifically for selling, trading and purchasing items via the use of the Funganomics® "NFT Platform" token (FGS).
The FGS Token will be used for the following:
NFT Trading Centre (NFT openly tradeable on an open market)
NFT Marketplace (NFT can be used to purchase goods and services from vendors)
NFT Gaming Hub & Rewards (NFT can be wagered on a global group of gamers – all wagered tokens returned at the end of gaming sessions)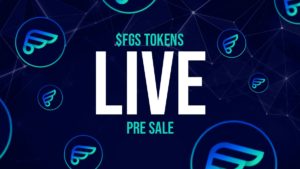 Token Distribution
(5%) 50,000,000 FGS – PreSale
(20%) 200,000,000 FGS – Public Sale
(13%) 130,000,000 FGS – Team
(18%) 180,000,000 FGS – Staking
(14%) 140,000,000 FGS – Pay to Earn
(5%) 50,000,000 FGS – Exchanges
(12%) 120,000,000 FGS – Augmented Reality
(5%) 50,000,000 FGS – Partnerships
(4%) 40,000,000 FGS – Technology Platform & Marketing
(4%) 40,000,000 FGS – Charity
Total supply: 1,000,000,000 FGS
The Team
Jeremy Roberts – Founder and Chief Executive Officer: Jeremy is the Blockchain visionary who founded Funganomics® and leads the development of its product portfolio. Jeremy has had extensive professional experience in a wide variety of roles, all of which demonstrate his dedication to delighting and empowering his customers.
Len Martin – Chief Strategy Officer: Len is responsible for strategy formulation and management, overseeing strategic planning and leading strategic initiatives, including M&A, transformation, capital raises, partnerships and alliances.
Shane Price – Sales Director: As Sales Director, Shane drives and supports the organic growth of the company's core business. He brings 20+ years of experience in sales and marketing to this role, having found success in consistently driving profitable revenue increases year-over-year.
Ravi Kumar – Chief Technology Officer: Ravi has always been fascinated with computers and programming. He is especially interested in Blockchain technology, and he uses all of his technical skills to make a difference in the world. Ravi is a core member of the FunFair team who is helping to bring our founder's vision to reality by leveraging his considerable technical skills and expertise with blockchain technology.
Rafael Riquelme – Platform Director: Rafael brings extensive expertise in crypto currencies and NFTs to the group and will help the Ecosystem through its early stages of development.
George Cox – Chief Marketing Officer: George is a marketing professional with many years of experience in all areas of project management and team development. He has worked on a wide range of projects and campaigns, including start-up organisations and high growth SMEs. George is currently working on Blockchain related projects helping to drive exponential bottom-line growth.
Ryan McLean – Head of Design: Ryan is a gifted, talented visionary widely recognized for his work designing websites and products for various projects. Ryan and the Funganomics® founder have worked together for over a decade and are currently collaborating on projects that are unlike anything seen before in the NFT arena.
Brett Smith – Chief Information Security Officer: Funganomics® is committed to the security and privacy of customer information. This commitment is overseen by Brett, a skilled computer security expert and risk professional. He works diligently to prevent problems from occurring in the first place, rather than relying on detection. His knowledge of networks, enterprise systems, vulnerability management and incident response help him provide Funganomics® with a means to monitor and automatically diagnose system performance issues that may indicate likely security vulnerabilities and other risks.
Ivan Fields – Community Manager: Ivan is in charge of managing Funganomics® social media communities, assisting moderators, and taking care of general day to day community announcements and news. He is also a crypto investor who understands day trading and crypto cycles.
Richard Ellis – Digital Marketing Executive: Richard is an experienced digital marketing specialist. For more than 15 years, he has helped to create and execute successful advertising campaigns for clients across different industries, including ones within the cryptocurrency space. During this time, he has introduced new strategies for social media marketing and advertising and also popularized a number of innovative methods that are now used by companies around the world. In addition, he was behind the development and execution of the most successful digital marketing plan, for the largest Crypto Token sale of 2021.
Leah Rogers – Video Production Manager: Leah has worked on a variety of video productions, including internet advertisements and website promotions. She is always interested in learning about new technologies within the video production industry.
Notable Projects and Upcoming Developments
Crypto Training Course: Funganomics® is a global movement of like-minded people that believes cryptocurrency adoption will bring about a better world. To help achieve this goal, they have created the Funganomics® Crypto Training Course. This course includes an introduction to cryptocurrencies and blockchain technology, how to day trade, swing trade and hodl, best practices for selecting the right type of crypto project(s) to invest in and know when to get out.
This Training Course consists of 24 videos that are not intended to explore the individual subjects addressed in depth. Instead, they offer just enough information to provide a good 'Fundamental' understanding to anyone looking to enter the space or enhance their basic knowledge. By completing this course, members can create an additional income stream by trading cryptocurrencies and understanding market cycles to increase their ROI.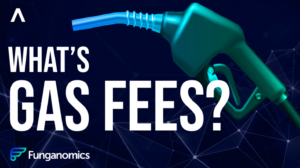 FUS Web game: The Funganomics Ultimate Showdown (FUS) is a project that aims to create a series of characters, each with their personality and backstory. These characters will serve as ambassadors for the Funganomics® brand. They will have their own set of attributes, skills, weaknesses and strengths, attributes designed to be used by players within the Funganomics® game.
Every player of the Funganomics Ultimate Showdown (FUS) will be able to collect, trade, and battle FUS characters in the same way that players do with crypto tokens.
More information on the FUS Game here: https://funganomics.io/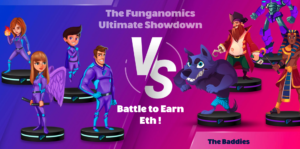 Overview

Name: Funganomics
PreSale Status: Live
PreSale End Date: the 18th of December
Token ticker: FGS
Token Type: BEP 20 (Binance Smart Chain)
Website: https://funganomics.com/
KYC: Yes
More information on Funganomics® is available in the Whitepaper, accessible here.
More about FGS on the website https://funganomics.com/. Follow @FunganomicsNFTs on Twitter, or join the Telegram group to stay informed of the project's latest developments.
Disclaimer: This Press Release was sponsored by Funganomics. ICO Hot List does not endorse or recommend participating in any initial coin offerings. ICO Hot List has received compensation from Funganomics to be featured in this article.