Following its successful crowd sale, the Rewards team is announcing the latest developments of their project.
$RWD Main Sale
The RWD crowd sale concluded on July 22nd. During its crowd sale Rewards successfully raised $502,930. As a bonus, all crowd sale participants received an airdrop reward. The airdrop was made with multisender on both the ETH and BSC chains on July 26th.
To equalize $RWD tokenomics, the Rewards team also decided to burn unsold tokens and tokens from the Teams pool. These burns helped to stabilize $RWD tokens' value.
The Rewards team also wants to boost a sense of confidence and reliability at the early stages of the asset's life cycle. Burning unsold tokens after the end of a crowdsale gives participants greater transparency and security on the Team's management of $RWD.
The Team burned 195,937,209 $RWD from the Sale pool and 93,292,593 $RWD from the Team pools. You can find the updated tokenomics after burn on the chart below.

DEX listings and creation of liquidity pools
Since July 26th, $RWD tokens are now listed on two decentralized exchanges. RWD can be exchanged on Uniswap (Ethereum Chain) and Pancakeswap (Binance Smart Chain).
The proceeds from the crowdsale as well as the $RWD pool set aside for Exchange Liquidity will be used to bootstrap liquidity pools on Uniswap and Pancakeswap Decentralized exchanges. The creation of these pools will help $RWD holders to facilitate decentralized trading of the token.
DEX Airdrop rewards
As the DEX Liquidity Pools are live, the Rewards Team wants to compensate the $RWD token holders actively contributing to the Tokenomic Ecosystem with a DEX Airdrop. The Team intends to distribute to liquidity providers $5000 of ETH on Uniswap and $5000 of BNB on Pancakeswap.
To be a part of this airdrop, liquidity must be added to the pool by August 15th @ 23:59 UTC. The Team will take several snapshots, starting on August 15th at 23:59 and concluding on August 31st at 23:59 UTC.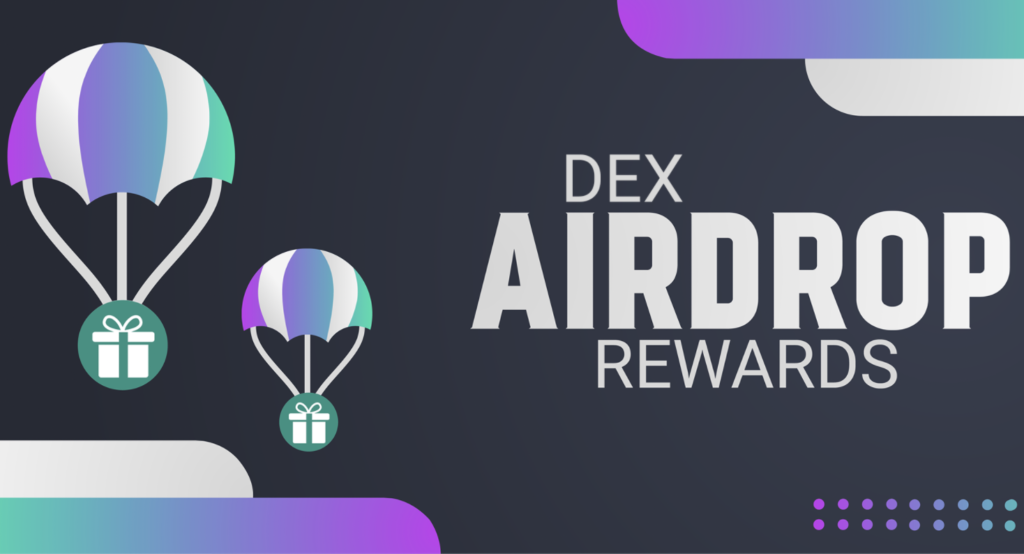 Liquidity must remain in the pool during this timeframe to be eligible for the air
drop, as the Team will take various snapshots during these two periods. A minimum of 1000 $RWD must be present. The Amount of ETH or BNB airdropped to participants will be divided among participants proportionally to their contribution.
The Team also offers two guides on how to add liquidity to the Uniswap and Pancakeswap exchanges here: https://rwd.global/rwd-august-dex-airdrop/.
Crosschain bridge UI Release
Following the listing of RWD on two decentralized exchanges, the Team has decided to build an interoperable token bridge. Cross-Chain Bridges enable interoperability and intercommunication between vastly different networks. Through this bridge, Ethereum and Binance Smart Chain can conduct bidirectional $RWD transfers. $RWD tokens can now be converted between chains using the bridge in a fully automated manner. The release of the Crosschain Bridge is a big step in Rewards' team plans for interoperability.
Wallets compatible with the ERC-20 and BEP-20 protocols can be used to swap tokens. The bridge is equipped with MetaMask and Trust wallet buttons to allow users to access their wallets and make the swapping process as frictionless as possible. Additional wallets will be more deeply integrated in the future.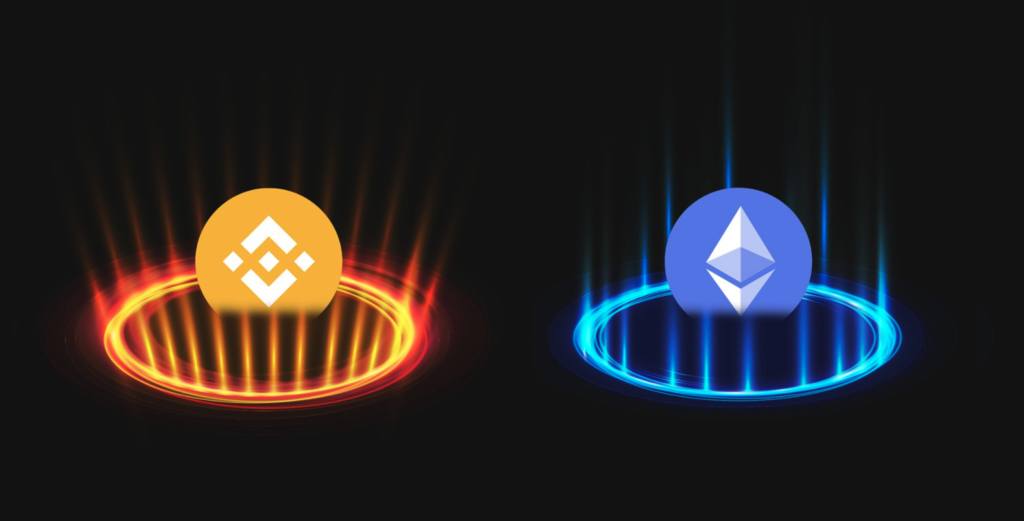 CMC, CGC and CBP price listing
Very shortly after the creation of the DEX pools, RWD is already listed on the following price tracking websites:
CoinMarketCap: https://coinmarketcap.com/currencies/rewards/
CoinGecko: https://www.coingecko.com/en/coins/rewards
Coinbase Price: https://www.coinbase.com/price/rewards
Being listed on these price trackers is an important milestone for $RWD. Listing on reputable price tracking sites will help to bring awareness to the Rewards project. These listings will also track Rewards community growth, open-source code development, major events, and other relevant on-chain metrics.
ChainLink integration
The Team recently announced an integration with ChainLink's price feed. MyCryptoCheckout integrates with Chainlink's industry-leading decentralized oracle network, enabling it to access high-quality, tamper-proof price feeds required to convert worldwide fiat currencies into cryptocurrencies. It will provide MCC users with the firm assurance that exchange rates will be accurate, current, and secure at all times.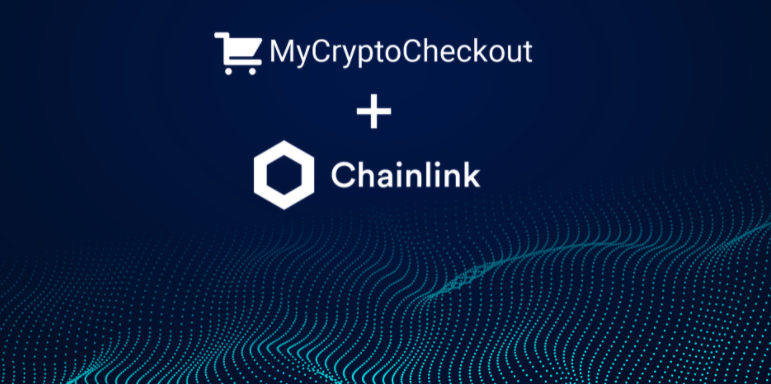 The initial integration involves the use of the following Chainlink Price Feeds: BNB-USD, BTC-USD, ETH-USD.
Managed by a global, decentralized community, Chainlink currently secures billions of dollars in value for smart contracts across decentralized finance (DeFi), insurance, gaming, and other major industries. Smart contracts managed by Chainlink remain completely secure and available even if exchanges are down, flash crashes occur, or data manipulation attacks are attempted via flash loans.
After reviewing various oracle solutions, Chainlink Price Feeds were selected because they provide a multitude of critical features such as:
Quality Data – Chainlink Price Feeds use premium data aggregators to aggregate and weight price data from hundreds of exchanges, while removing outliers and wash trades. As a result of Chainlink's data aggregation product, global market prices tend to be precise, despite single or small exchanges manipulation.
Node Operators – Chainlink Price Feeds are secured by sybil-resistant, independent, and security-reviewed oracle nodes hosted by leading blockchain DevOps teams, data providers, and traditional enterprises. Chainlink nodes are known for their reliability, even in high gas price scenarios and when infrastructure is down.
Decentralized Network — Chainlink Price Feeds are decentralized at the data source, oracle node, and oracle network levels, generating strong protections against downtime and tampering by either the data provider or oracle network.
Reputation System — Chainlink provides a robust reputation framework and set of on-chain monitoring tools that allow users to independently verify node operators' historical and real-time performance and oracle networks.
"The integration of Chainlink's decentralized price oracles provides the users of MyCryptoCheckout with highly stable, secure, and accurate exchange rates for fiat conversions. Crypto to fiat conversions are vital to our users for accurate eCommerce product pricing. We are excited to be working with Chainlink and the types of innovation it can lead to with regards to our payment API and newly launched cross-chain Rewards Token." – Jesse Sneider, Co-Founder, MyCryptoCheckout.
About MyCryptoCheckout
To date, MyCryptoCheckout has been installed on over 2000 webshops and processed payments worth 88 million dollars. The company has also recently launched a sister project called the Rewards Token $RWD, which brings a new way for customers to exchange, store, and utilize rewards.
MyCryptoCheckout's key features include:
Choice of 150+ cryptocurrencies
0% transaction fees
Peer-to-peer payments
Use any crypto wallet you want
One-Click open in wallet buttons
Optional fiat auto settlement
To learn more about MyCryptoCheckout, visit mycryptocheckout.com, or follow @MCryptoCheckout on Twitter.
More about RWD on the Rewards website rewards.global. Visit the $RWD Youtube Channel, follow @rewards_token on Twitter, or join the Telegram group to stay informed of the project's latest developments.