ARTM Technologies announced the conclusion of their pre-sale, where the participants purchased a total of 790 ETH. The ARTM team extends congratulations to all who participated in its great success. ARTM is ready to take the world by storm with its public sale following this successful event.
The public sale will last three months, starting on January 12th, propelling ARTM to take the next step into further expanding its presence in the crypto community. ARTM is a platform that serves the NFT, Video Streaming, and Gaming add-ons marketplaces.

ARTM presentation
The ARTM Platform is a technology solution that bridges the gap between blockchain and real-world applications. By building a true ecosystem of blockchain agnostic solutions, ARTM will allow developers to create products or applications that take advantage of either Non-Fungible Tokens (NFTs) or Fungible Tokens (FTs) but are not limited to one technology.
The ARTM team is building the bridges that facilitate the onboarding of traditional and luxury brands with their next storefront, the metaverse. The team is developing an easy-to-use platform that allows for leveraging blockchain technologies, such as the NFTs mentioned above and FTs, by third-party applications and game developers. The ARTM platform (powered by the ARTM token) will provide the necessary tools, infrastructure, and support to unlock impressive new capabilities for new and existing products.
ARTM was founded by a team of visionaries with a common goal—to make blockchain technology accessible to everyone. The founding team believes that the benefits of blockchain technology should be enjoyed by all, not just the tech-savvy or those well-versed in the space. The ARTM team is developing tools that will allow newcomers and veterans to benefit from blockchain technologies. ARTM is committed to making the platform easy-to-use to remove as much complexity and technical barriers as possible.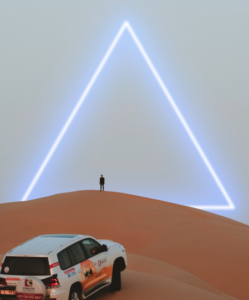 Uses cases of the ARTM token
Video Distribution rights: The problem with the current distribution model is that users can't resell, trade or share the video content they purchased. Users cannot sell or give away movies that they have purchased. The video content is tied to a unique account, and if the user tries to share it with a friend, they will be breaking the law. ARTM gives the users the distribution rights back and gives complete control over who watches movies and for how much.
Streaming Event Access: When hosting a live streaming event, it is paramount to ensure that only paid people can watch. It's not easy to control access, though — and it's even more complicated if the event is global. One solution to this issue is to use NFTs as the ticket needed to gain access to the live stream. This approach could mean that each user has one or more unique NFTs that can be used in various ways: used as a key to watch the live stream, used as currency for purchasing donations or emotes, etc.
Digital Music Rights: A new digital music rights platform allows artists and fans to connect in a way that hasn't been possible before. Artists can sell their music directly to fans, and in doing so, they have complete control over ownership, pricing, access and more.
Digital Image Ownership: The ARTM protocol allows for creating non-fungible tokens (NFTs) that are registered to individual users in a registry. The artist will own this registry, and function similar to a database, where each NFT is given a location in space and time. These NFTs can then be used to create virtual art pieces on the Ethereum blockchain.
Physical Products & Merch Tagging: ARTM provides a fun and unique way to display your physical products and merchandise. The first of its kind, this app allows you to place an NFT over your image and place it on the Ethereum blockchain. This also enables users to verify that the NFT is genuine. The ARTM platform enables brands to retain full ownership of their digital assets and consumers to acquire their favourite items by obtaining the NFTs through different touchpoints such as special editions or limited-time promotional events.
Gaming Currencies & Merch: The gamification of currencies is simply a natural next step in the evolution of game economies. With so many games being released each year, developers have had to create more and more innovative ways to keep players engaged in their virtual worlds. This means creating unique items for players to collect and trade amongst one another, which has generated a multi-billion dollar market. However, this has been an isolated system – almost every game uses its proprietary currency that can only be used within that single game or platform. ARTM has created a new solution that can allow gamers to use their in-game currency on multiple platforms.
The ARTM Token
The ARTM Token is an ERC20 based utility token used to access the ARTM Platform and its features and services. The ARTM token is designed to be the backbone of a blockchain-based ecosystem. This ecosystem will give publishers, developers and brands the tools they need to craft intelligent ownership experiences for their digital assets and identities.
ARTM tokens can be used to enable unlockable metadata and blockchain-based IPFS pinning capabilities for NFT (i.e. letting users store data while minimizing the risk of that data being lost or accidentally deleted). Each transaction handled by the ARTM engine requires a small fee in tokens for handling transactions. The ARTM token can also be used to reduce the platform fees related to minting and other features implemented by the ARTM team.
The ARTM Token is not a decentralized financial instrument. It does not have any built-in logic that will provide passive gains or losses depending on how it is transferred or sold. The ARTM Token is neither a security nor an investment product. It is a tool created specifically for access to the Art Market platform, and it cannot be seen as an alternative to other tools and solutions on the market today.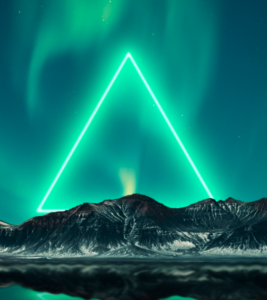 Token Distribution
(50%) 500,000,000,000 ARTM – Crowdsale
(20%) 200,000,000,000 ARTM – Reserved for Community
(25%) 250,000,000,000 ARTM – Founders, Team members and Advisors
(5%) 50,000,000,000 ARTM – Company incentives, marketing and strategic partnerships
Total supply: 1,000,000,000,000 ARTM
ARTM has created a structured vesting schedule to promote longevity and long term commitment from founders and team members.
All team members will have their tokens locked for six months. At the end of this period, 25%of these tokens will be unlocked. The remaining 75% of the tokens will be released in 12.5% increments every three months for 18 months, resulting in a total vesting time of 24 months.
50% of the tokens reserved for future community rewards will unlock after three months, and the remaining 50% will open after six months.
The Team
Jamin Meyers – Software System and Design Lead: Jamin is a full-stack software developer who has been creating and maintaining web-based software applications for over 25 years. His most recent work involved the creation of decentralized applications (dApps) and native and web applications that operate across multiple platforms.
Ryan Farley – Blockchain Lead: Ryan is a systems engineer and software developer with extensive experience building and maintaining enterprise solutions for the US Air Force.
Connor Jennings – Art Direction and Design: Connor's multidisciplinary design, art direction, and branding experience span a wide range of industries. He has considerable experience with emerging channels, including digital, social, and TV. Connor also has a strong background in brand identity systems for large corporations, with experience in print and interface design.
Gillian Macmaster – Social and Marketing: Gillian is a social media guru with experience working across luxury, travel and tech. Keeping her finger on the pulse for new and emerging trends, she has a solid understanding of how to grow the audience of small businesses by leveraging social platforms.
Zechariah Nicome – Communications: As a Communications Specialist, Zech has helped numerous successful businesses maximize their communication efforts. He works to help companies communicate promptly and efficiently on both internal and external levels to get the best results.
Notable Projects and Upcoming Developments
Partnership with LBANK: ARTM is pleased to announce its listing on LBank, a leading crypto asset trading platform with a proven track record. This partnership will provide institutional quality liquidity, attract liquidity seeking investors and drive revenue to the platform's offering.
The exchange was founded in 2016 to provide users from around the globe with professional cryptocurrency asset management solutions. The LBank exchange is strictly a cryptocurrency exchange, meaning that it supports and features more than 40 different cryptocurrencies to be traded in 6 different crypto markets.
Partnership with Hotbit: ARTM Technologies recently announced their latest debut with powerhouse trading platform, Hotbit. Hotbit has become one of the largest and fastest-growing platforms globally, with no deposit fees and industry-leading customer support.
The fastest-growing exchange worldwide, Hotbit has more than 7 million registered users and is available in more than 170 countries around the world; around 90% of users are non-Chinese who trade on the platform. HotBit has zero deposit fees and provides an industry-leading customer support experience for all ARTM holders.
Partnership with CoinTiger: ARTM has been listed on the CoinTiger exchange, the world's first decentralized cryptocurrency exchange platform. This is a huge step towards increasing the adoption of ARTM, while also enhancing the value at which it trades. Relative to exchanges worldwide, CoinTiger's trading fees are significantly lower, making it very affordable for new investors to get involved with ARTM.
CoinTiger is a digital asset exchange/cryptocurrency exchange based in Singapore. CoinTiger's most considerable appeal lies in its low trading fees. It charges a trading fee of 0.15% for takers and 0.8% for makers, both of which are significantly lower than the global industry average of 0.25%. This gives the exchange a slight competitive edge over other platforms with higher trading fees. CoinTiger is also an entry-level exchange, as it allows for fiat deposits to be made. Such deposits can be made through both bank transfers and credit cards.
Overview
Name: ARTM
Public Sale Start Date: January 12th, 2022
Public Sale End Date: April 11th, 2022
Token ticker: ARTM
Token Type: ERC 20
Website: getartm.io/
KYC: No
More information on Intelly is available in the Whitepaper, accessible here.
More about ARTM on the website. Follow @artmtoken on Twitter, or join the Telegram group to stay informed of the project's latest developments.
Disclaimer: This Press Release was sponsored by ARTM Technologies. ICO Hot List does not endorse or recommend participating in any initial coin offerings. ICO Hot List has received compensation from ARTM Technologies to be featured in this article.