In the current crypto market, it is more important than ever to be associated with regulated and licensed projects. The BHero Launchpad offers assistance to crypto projects, enabling them to launch with strict compliance to the rapidly changing legal environment. BHero Launchpad's rigorous screening process ensures that only valuable projects are listed on their platform, providing contributors with peace of mind. With regulations increasing daily, BHero aims to position itself as the one launchpad users can trust.
Project purpose and problem-solving ideas
BHero is the complete crypto launchpad for startups who want to take their cryptocurrency project or NFTs onto the Elrond blockchain. BHero offers a simple, easy-to-use platform that makes it easy to create a compliant and legal token sale. With BHero, projects can be launched in a straightforward fashion, without any hassle. Simply create your project, set your price, and start selling your tokens.
The BHero launchpad is the first of its kind. It offers full integration with the latest Know Your Customer and Anti Money Laundering regulations, making it possible for cryptocurrency projects to accelerate growth while bridging traditional 2-0 businesses into blockchain technology. Although following regulations may seem like overkill to some projects, BHero insists on doing things the right way in order to provide legitimacy and security for both investors and project teams alike. With their rigorous screening process, only the most valuable projects make it through – ensuring that contributors have confidence when putting their money into these ventures.
BHero offers full integration with the highest standards of Know Your Customer (KYC) and Anti Money Laundering (AML) regulations. The BHero Launchpad is proud to provide an all-in-one solution for the most disruptive cryptocurrency and NFT projects. Whether a first-time startup or a company bridging the gap between classical 2.0 businesses and blockchain, BHero is looking to accelerate and accommodate expansion and growth.
Highlights
Launching Projects to web 3.0 – BHero assists in every aspect, whether an established web2 business or a completely new company looking to join blockchain in a legally compliant manner. BHero also helps develop projects in the space of B2C, B2B, DAOs, fintech, games, DeFi protocols, and more.
Bringing Cryptocurrency and NFT projects into the Elrond Blockchain – Elrond is a Blockchain network that incentivizes computers in the network to run smart contracts. The software also prioritizes scalability and low transaction fees. The Elrond blockchain features two unique features:

Adaptive State Sharing: The process of splitting the Elrond infrastructure to support more throughput and smart programs
Secure Proof of Stake(SPoS): The consensus mechanism devised to sync separate network component to a common ledger.

A strong focus on Compliance – BHero Launchpad was created out of the desire to provide impactful legal insight to NFTs and Cryptocurrency projects in a way that is efficient, cost effective and reliable. The team is adamant in their resolve to provide access to resources and expertise otherwise outside the reach of these businesses. Thus the advising team at BHero Lauchpad seeks to actively assist their partners to minimize legal risk and make them more competitive.
What are the projects already listed on the Launchpad?
In a short amount of time, the BHero team has already managed to launch several projects on the launchpad.
BH Network
BH Network is a cryptocurrency hub designed specifically for freelancers who want an easy way out of dealing with all cumbersome FIAT platforms currently in use. BH Network also provides its users with more security and stability when using alternative crypto coins when handling payments. BH Network is designed to not only save both freelancers and hiring managers time and money but also allows the solutions/services of the freelancers to reach a larger Audience. The users registered on the BH network platform can easily advertise their services at any given moment.
For more information about BH network, visit the BH Network Launchpad page.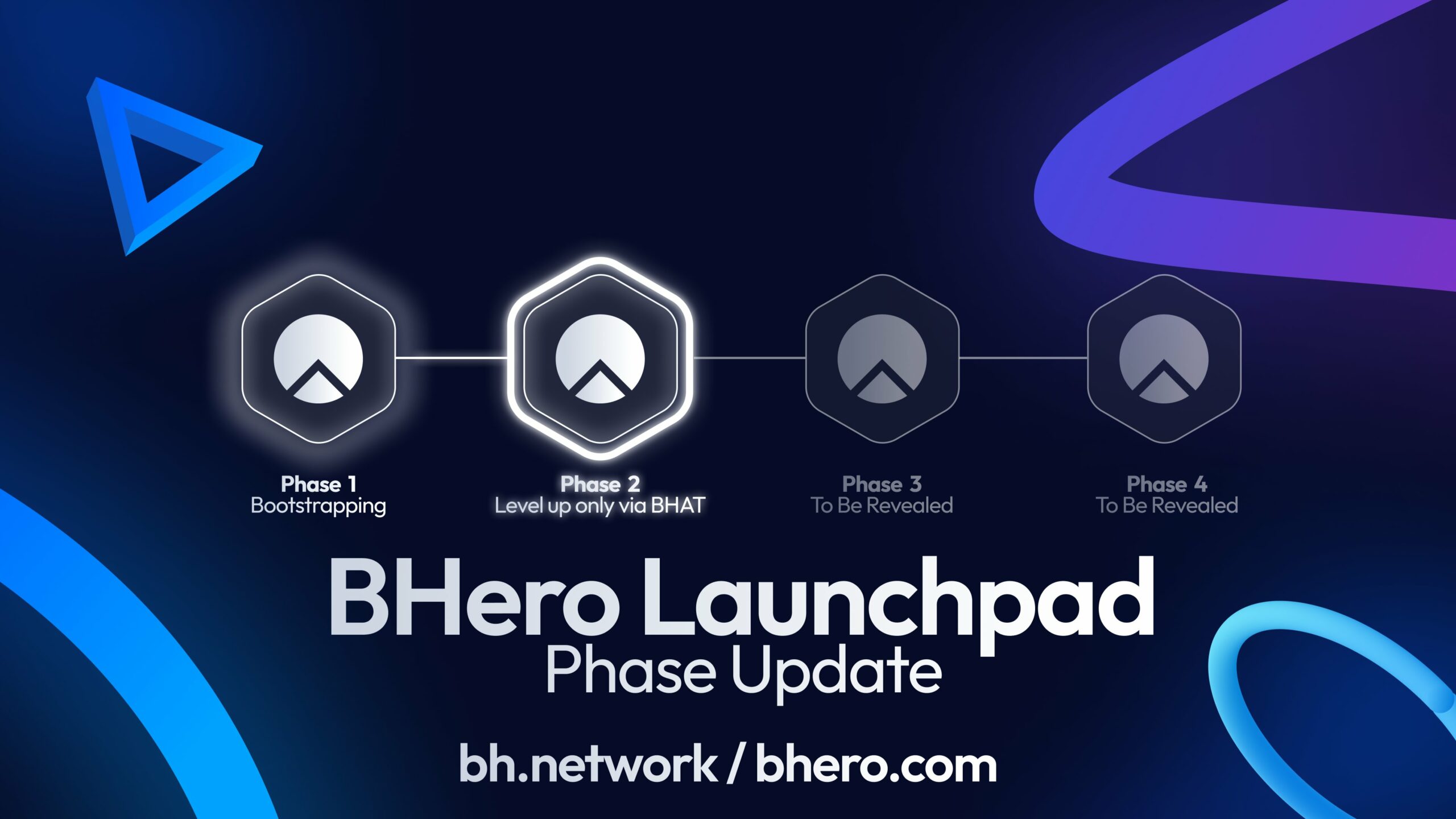 BH Agents NFTs
BH Agents NFTs are a collection of community assets designed to increase the $BHAT utility token. $BHAT is BHero's native token that will be used on the BHero Launchpad to power web 3.0 applications. BH Agent NFTs will provide all holders with access to premium benefits such as token airdrops, zero-percent marketplace fees for a set time, online and offline event discounts, forum badges, and access to future projects and partners, and much more in the future… In addition, the BH Agents NFTs will help to create a more engaged and active community around Bhero and its products.
The BHero team is also hard at work on launching several other projects on the launchpad.
NF Tim by Creative Tim
Creative Tim is an online store that sells premium tools for Web 2.0 developers and designers. Creative Tim's main commercial project is an online marketplace which offers fully Coded UI Tools to create web and mobile apps. Their platform currently offers over 100+ different items available at any given time, across various categories like UI Kits & Dashboards to Books – all worth up to $180k. In addition, the company has released several Open Source projects, available to all to access and use the source code for free on their Github page.
The Creative Tim NFT collection is an innovative new project which aims to provide free access for developers and designers alike. The Creative Tim community has grown steadily since its inception, currently standing at 1 million registered users with over 350k unique visitors every month!
For more information about NF Tim, visit the NF Tim Launchpad page.
Sense4FIT
Sense4FIT is dedicated to providing the best possible service to its customers. The team offers a wide range of services, including fitness consulting, personal training, and group training. Sense4FIT is also committed to helping its customers achieve their fitness goals. The team provides customers with customized workout plans and nutrition advice. In addition, Sense4FIT offers a money-back satisfaction guarantee. Customers can be assured that they will receive the best possible service from Sense4FIT.
The Sense4FIT project is composed by a team of experts with several years of experience in the fitness industry. The team is led by CEO Antonio Enache, who has a successful track record in both online and offline businesses related to fitness and coaching.
The Sense4FIT platform is a revolutionary way to help people lead healthier lives by making fitness fun, exciting and accessible. With the use of the Elrond blockchain technology the project will be able to provide tailored incentives (based on their innovative gamification system called Fit2Earn) for users who want an active lifestyle like never before!
CosmicFactions
The team behind CosmicFactions is an elite group of professionals with more than twenty years of experience in various fields, including marketing, design and applied arts. Several members of the founding team already have worked on projects such as HBO's Game Of Thrones television series; Warner Bros.' successful Harry Potter film franchise as well as several properties owned by Capcom, EA games, Universal, 20th Century Fox, Sparx Studio, Desert Owl Games…
This project has led its' team's creativity to run free. In return, they have designed a world where every reality was just confined to one game. The blockchain-based, gamified virtual ecosystem of CosmicFactions will allow players to take the mantle of world architects, and to consolidate their ecoverse factions. CosmicFactios is pegged with different theme-specific communities that serve as membership keys for an exclusive futuristic society in the in-game Kingdom of Vortal… Each user is connecting every players of the game together through Nanoverses!
goCharge
The BHero Launchpad is introducing goCharge, the unique power bank rental service that makes it easy and convenient to keep devices charged on the go. Whether you're out and about or stuck in a long line, BHero has you covered with a network of charging stations that are always fully stocked and ready to use. And best of all, this project is connected to the Elrond blockchain so you can pay with either crypto or fiat. Just scan, sign, and charge! It's that simple!
goCharge is the latest project from a company that was founded by a team that has been developing high-end products. This eclectic team has been commercialising luxury and high-end niche goods throughout online and offline businesses for more than 10 years. With its roots in the offline world, goCharge brings the traditional model of hardware rental to Web 3.0. goCharge offers to rent power banks for everyone on their way to their next adventure! goCharge is connected to the Elrond Blockchain This is achieved by providing the market with an answer for the lack of power on mobile devices. goCharge promise to connect its users with added resources coming from blockchain technologies.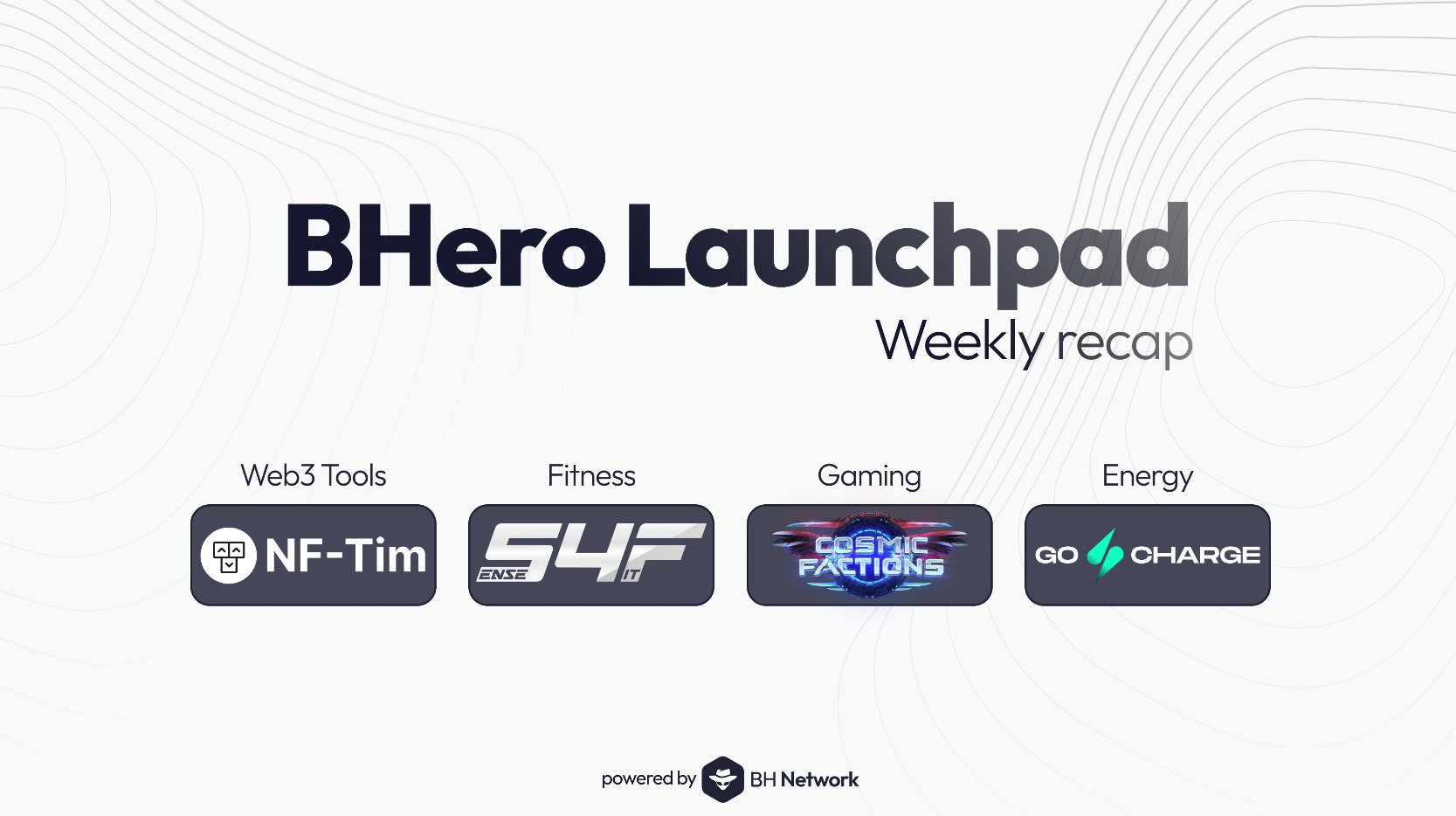 Name: BHero
Token ticker: $BHAT
Token type: ERC 20
Website: https://bhero.com/nft-launchpad
More information on the BHero Launchpad is available in their website, accessible here. You can also join the Telegram group to stay informed of the project's latest developments.
Disclaimer: This Press Release was sponsored by BHero. ICO Hot List does not endorse or recommend participating in any initial coin offerings. ICO Hot List has received compensation from BHero to be featured in this article.