Project NEXUS is a unique platform that combines the stability of the Real Estate market with the potential for upside of the Stock Market and the exponential growth of Cryptocurrency. They are building a decentralized finance platform that is using cryptocurrency to disrupt traditional markets and create new opportunities for everyone.

Project NEXUS has created a solution that will revolutionize access to Decentralized Finance (DeFi). Their blockchain technology and tokenization process are making it possible for people from all walks of life to access the Real Estate, Stock and Cryptocurrency markets, which have long been exclusive with high capital requirements or multiple KYC applications as barriers until now.
Company purpose and problem-solving ideas
Project NEXUS is here to solve what the team considers to be some outdated issues within the real estate and stock traditional markets.

The Real Estate and Stock markets require huge amounts of capital to enter and they are also difficult to gain access to because of the vast range of exchanges, brokers and agencies and the collective power that they hold. 
Another issue is the non-liquid nature of certain markets. In the Real Estate market, for example, selling to realise profits is often a lengthy and costly process. Third parties are required and relied upon when buying and selling assets, and these actors must be paid for their services. This directly impacts the investor's potential profit margin, as it can take months or years to agree, process and settle a transaction between two willing parties.

Finally, Cryptocurrency has been one of the most popular investments in recent years, but it's not without its risks. With so many centralised exchanges (CEXs) being difficult to navigate and following instructions on how to invest successfully can be tough for first-time investors who want access without having an extensive knowledge base about cryptocurrencies or DeFi projects.

Project NEXUS will provide means for private purchasers to participate in traditional markets like Real Estate and Stocks as well as the Cryptocurrency market.
To tackle these issues, Project NEXUS is relying on tokenisation and fractionalisation of assets. These are two processes that are making the Real Estate and Stock market more accessible to everyone.
What is Asset Fractionalization and Asset Tokenization
Asset fractionalization: The concept of fractionalization is a traditional one which already exists in the traditional Finance world. People increasingly associate it with digital assets recorded on blockchains because they can be split up and given to many people at once, depending on how much each person owns.
The word "fraction" means "a part; share" so when discussing crypto-assets that represent tokens sold during an initial coin offering (or similar), this term refers specifically to dividing assets up into smaller parts called shares.
Asset Tokenization: Within the DeFi world, asset tokenization is the process of dematerializing assets on the blockchain and digitally subscribing to eligible participants. They Asset tokenization platforms enforce compliance by onboarding users; they also provide an interface that allows issuers to manage their finances through the digitisation of securities – ultimately improving accessibility as well!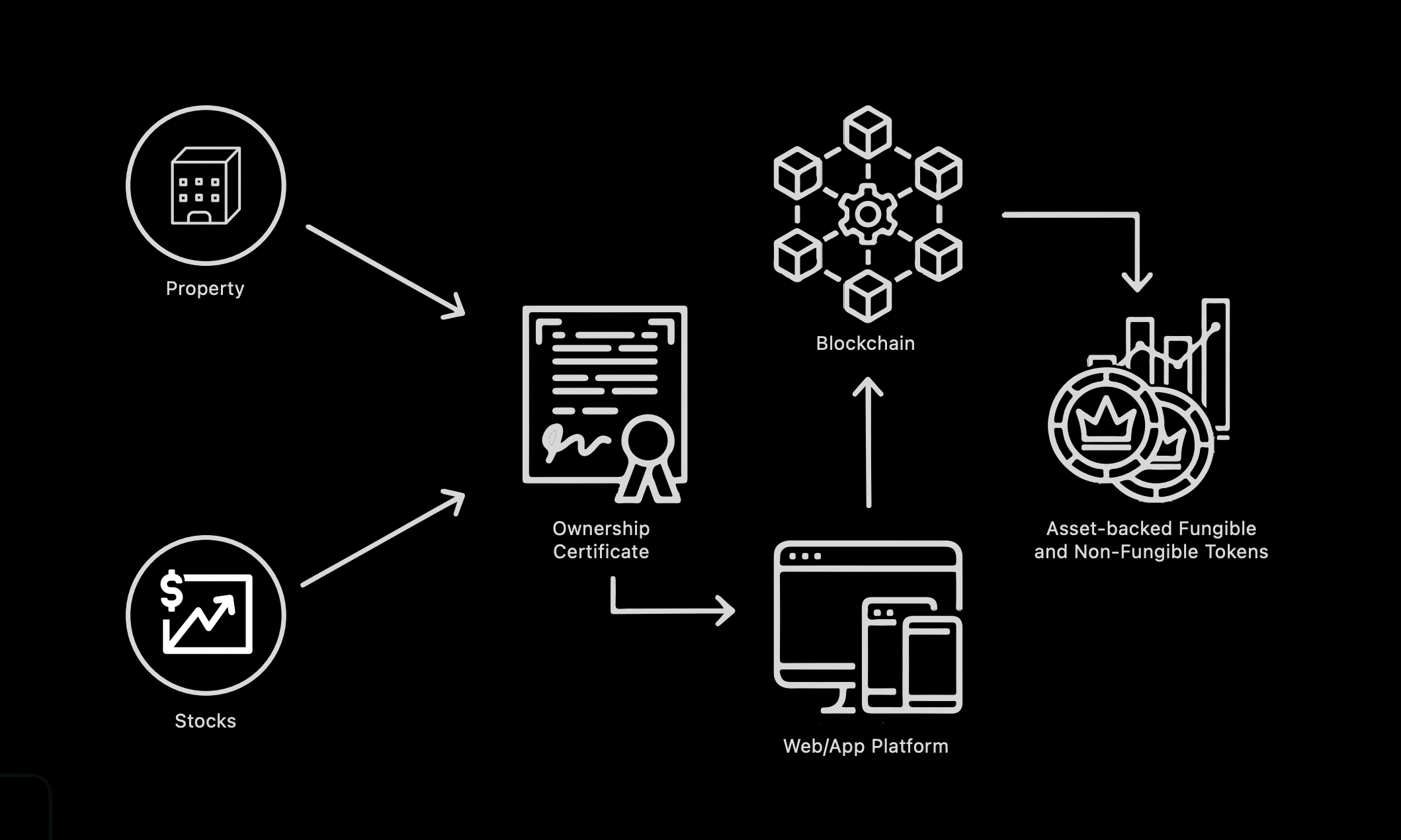 Highlights
Real Estate Market for Everyone

– Project NEXUS is a unique investment platform that enables its users to purchase both Real Estate assets and Stocks in the form of tokens. This allows anyone with a smartphone to take part in the purchasing process, as each participant can tailor the number of tokens they buy to suit their personal budget.




No longer will sellers have to go through the lengthy and expensive process of hiring multiple third parties. With Project NEXUS, users can simply trade their tokens on the secondary market. This will provide them with 24/7 liquidity and the ability to trade their assets 365 days a year. Not to mention, it will also save them a significant amount of money in third-party fees.

Fractional Stocks and Earning Dividends

– Project NEXUS is a new initiative that allows people to invest in fractional shares of stocks. This means that anyone can buy any stock for as little as $1. This is a game-changer for many people who have previously been priced out of the stock market.




In addition, Project NEXUS also allows people to earn dividends on fractional shares. This is a major benefit for those who are looking to invest for the long term. Project NEXUS is an exciting new way to invest, and it has the potential to democratize the stock market,



A simple and straightforward crypto exchange

– Project NEXUS offers a smooth KYC process that allows users to access hundreds of cryptocurrencies, without the need of sourcing and logging in through numeral platforms. With Project Nexus, you only need to complete one KYC process in order to gain access to all the cryptos provided by hundreds of different platforms.




In addition, Project NEXUS includes a trading engine that scans different exchanges to find you the best prices for buying and selling crypto. As a result, Project NEXUS provides a convenient and efficient way to trade crypto with reduced friction.
Token Usage
The Project NEXUS team has devised four initial use cases for the Project NEXUS token, which they believe will add considerable value to the token.

The first use case is the Real Estate Launchpad, which is a partnership with a Real Estate industry leader that will eventually lead to a $1 billion+ portfolio of properties, owned exclusively by Project NEXUS and its token holders from launch.

The second use case is the randomised airdrops for token holders, which will greater rewards for all users of the Project NEXUS Platform.

Token holders will also benefit from more favorable loan terms,


Finally, the final use case for Project NEXUS tokens is the unique NFT lottery for private and public sales, which will provide holders with heavily discounted platform trading fees.
All of these use cases are designed to add value to the utility Project NEXUS token and make it an essential part of the Project NEXUS ecosystem.
Loans and Credit Card
Project NEXUS provides an innovative new way to access credit without the hassle of long application processes. Instead, users can quickly and easily select the cryptocurrency they want loans in as well as collateralize assets for increased security. This process doesn't take more than one minute before funds are made available immediately after acceptance. Users of the Project NEXUS App also have many options on how best spend their money: staking allows you keep your investment safe while using specially designed cards allow individuals who don't want any more responsibility than necessary when managing finances. Finally Project Nexus offers favorable loan repayment terms to holder of the Project Nexus token.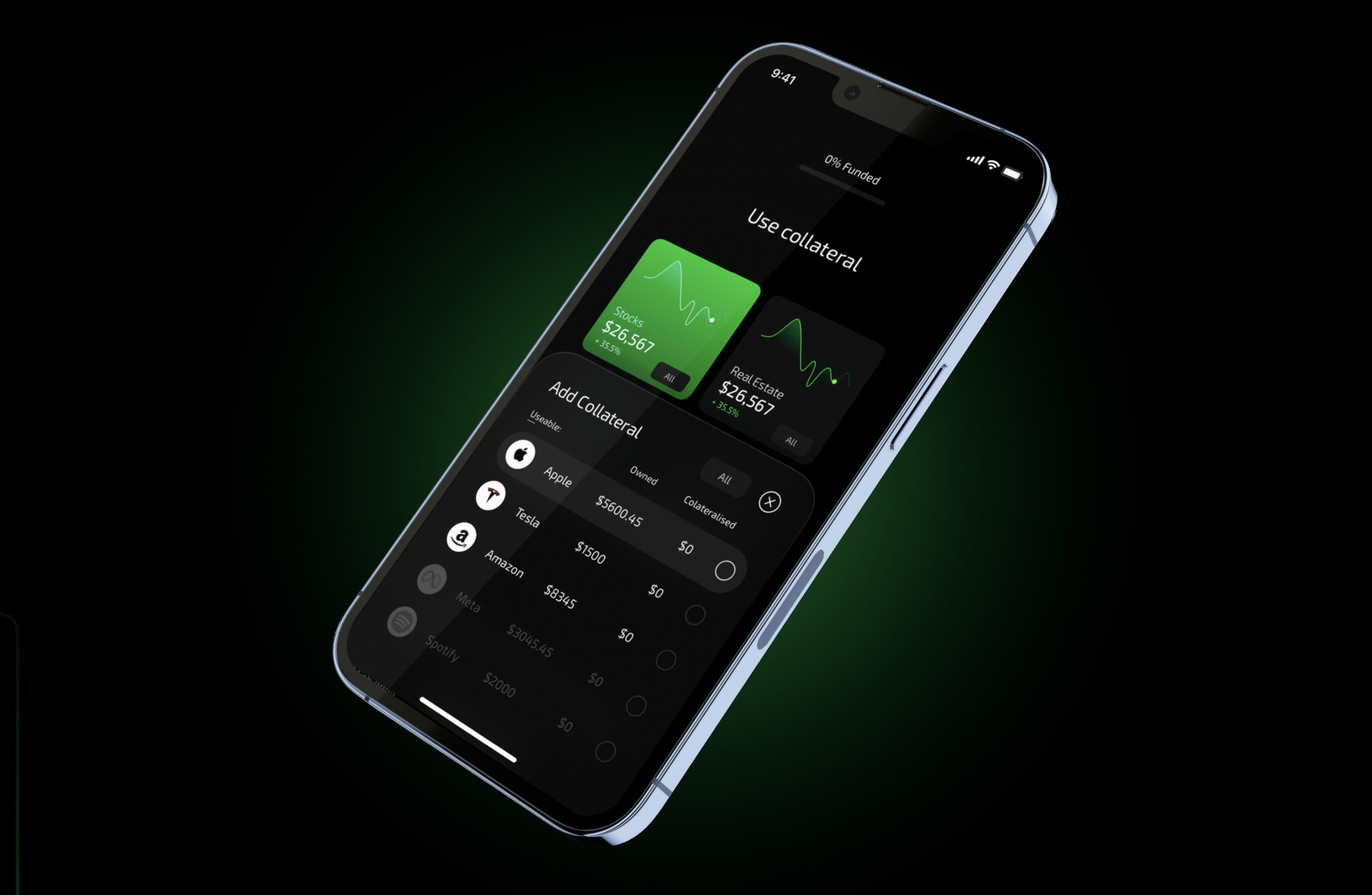 The Team
Mohammed Khashogji – Co-Founder and Chief Executive Officer:
At the ripe age of 26, Mohammed sold his hedge fund – with hundreds of millions of dollars worth of assets under management – in order to come up with a new and fair approach to traditional finance. He is now the founder of a new, revolutionary project that seeks to redress the wrongs he found within the industry. With an innate understanding and belief that there are too many things that are unfair and restrictive within traditional finance, he is on a mission to make finance work for everyone.
Benjamin Bending – Co-Founder and Chief Technical Officer:
Benjamin has been programming for over 20 years and has held various leadership positions in the technical field for over 10 years. In the past 6 years, he has specialized in Crypto leadership roles where he insists on the highest quality and best possible solutions. John is known for his insistence on high standards and uncompromising dedication to excellence.
Vasileios Ntamtsios – Co-Founder and Head of Crypto Research and Tokenization:
Vasileios is a highly successful researcher with over 6 years of experience in the cryptographic field. He has a keen eye for detail and an unrivalled ability to find diamonds in the rough. Vasileios is also an experienced community builder, who successfully built, developed and led communities with thousands of members.
Nadeem Alrabey- Co-Founder and Chief Operations Officer:
With over 8 years of experience in Technical Trading Analysis and 4-5 years of conducting fundamental analysis within the cryptocurrency market, Nadeem has a proven track record when it comes to successful investment. In his previous role as an Internal Auditor for a Ministry of Internal Affairs (Cybersecurity & IT), he was responsible for leading risk management and control assessment activities across the entire organization – giving him a unique insight into both the technical and business aspects of Cryptography.
John is also highly experienced in organic social media channel growth, having successfully grown several channels from scratch to tens of thousands of followers. 
Overview
Name: Project NEXUS
Website: https://www.projectnexus.app/
Whitelist: No
KYC: Yes
Sale Start Date: October 1st, 2022
PreSale End Date: October 31st, 2022
More information on Project NEXUS is available on their website, accessible here. You can also join the Telegram group to stay informed of the project's latest developments.
Disclaimer: This Press Release was sponsored by Project NEXUS. ICO Hot List does not endorse or recommend participating in any initial coin offerings. ICO Hot List has received compensation from Unityswap to be featured in this article.