Unityswap provides a decentralized fintech solution that tokenizes charity projects and trades these newly created tokens without needing a third party. In this article, we'll take a look at the features offered by Unityswap and how the project compares to other popular decentralized exchanges.
Company purpose and problem-solving ideas
Unityswap is a decentralized crypto exchange (DEX) that provides a revolutionary way of digital fundraising for charities and non-profit organizations. Unityswap's crypto-based fundraising is powered by their own token ($UNITY), which ensures that charities are ready for the for the future of digital fundraising. Using the Unityswap charity tokenization protocol, charitable institutions can tap into a new source of funding, and engage with supporters and donors in a new way.
While traditional methods like online donations, crowdfunding campaigns, and event sponsorships are still widely used, the Unityswap team believes that innovation in the field of blockchain technology has tremendous potential for further growth. By developing automated decentralized smart contracts specifically tailored to the needs of charitable organizations, the Team believes that they can help charities achieve their goals more effectively and efficiently. Whether it's raising money to combat poverty or supporting humanitarian efforts in war-torn regions, the goal of the Unityswap project is to give charities the tools they need not only to survive, but also to thrive.
Unityswap is driven by the mission to provide a more efficient and effective way for charities to raise funds enabling them to make a difference in the world.
Highlights
Unityswap helps charities reach a younger audience

– With the average age of charity contributors being 50 years old, many charities have found it challenging to stay at the forefront of new technological trends and reach the next generation of idealists. It has been proven that Millenials and Gen Z are eager to change the world for good and have shown an affinity to use cutting-edge innovations in digital finance to support these efforts. The

Unityswap platform helps cater specifically to these demographics by using decentralized financial technologies such as cryptocurrencies and blockchain to tap into the mindsets of younger generations and provide a powerful channel for philanthropic endeavours.
Increased resistance to external factors hindering fundraising

– Recent unforeseen events have made it harder for non-profit organizations to raise funds traditionally. A recent example of it has been the COVID 19 pandemic, which cancelled many live fundraising events.

Unityswap helps charities access a new way of fundraising by creating their donation-generating currency. This new method is more averse to traditional risks, as it allows donors to give directly to the cause they care about without worrying about the uncertain future of live events.
Lack of innovation in fundraising

– In recent years, there has been a rapid increase in the digitization of our world. This shift has created many new opportunities for fundraising, as organizations can now reach a global audience with ease. By allowing a charitable institution to tokenize its project, Unityswap provides access to a worldwide network of donors.

As projects continue to adapt to the ever-changing landscape of philanthropy, it is essential for them to explore new contribution seeking methods that can have a lasting impact. Unityswap is leading the way in this effort, and the team is proud to be at the forefront of this new frontier. In addition, this innovative approach also offers donors the opportunity to receive rewards for their contributions, further incentivizing giving.
What is charity tokenizing?
Unityswap has come up with a new and innovative way to help charities with their fundraising efforts – by tokenizing their project with a decentralized donation generating smart contract. This unique system allows charities to create their cryptocurrency which can then be traded on the Unityswap DEX (decentralized exchange). 
Every time a trade is made, 1% of the transaction value is instantly donated to the associated charity. This process provides a constant stream of donations which can be used to fund the charity's activities. In addition, it also helps to raise awareness of the charity as more people learn about it through the trading process. 
Unityswap provides a valuable service to both charities and the general public. In addition, Unityswap offers several other features that make it an attractive option for charities, including low transaction fees and a commitment to safety and security. As a result, Unityswap is quickly becoming the go-to platform for charities looking for a new and efficient way to raise funds.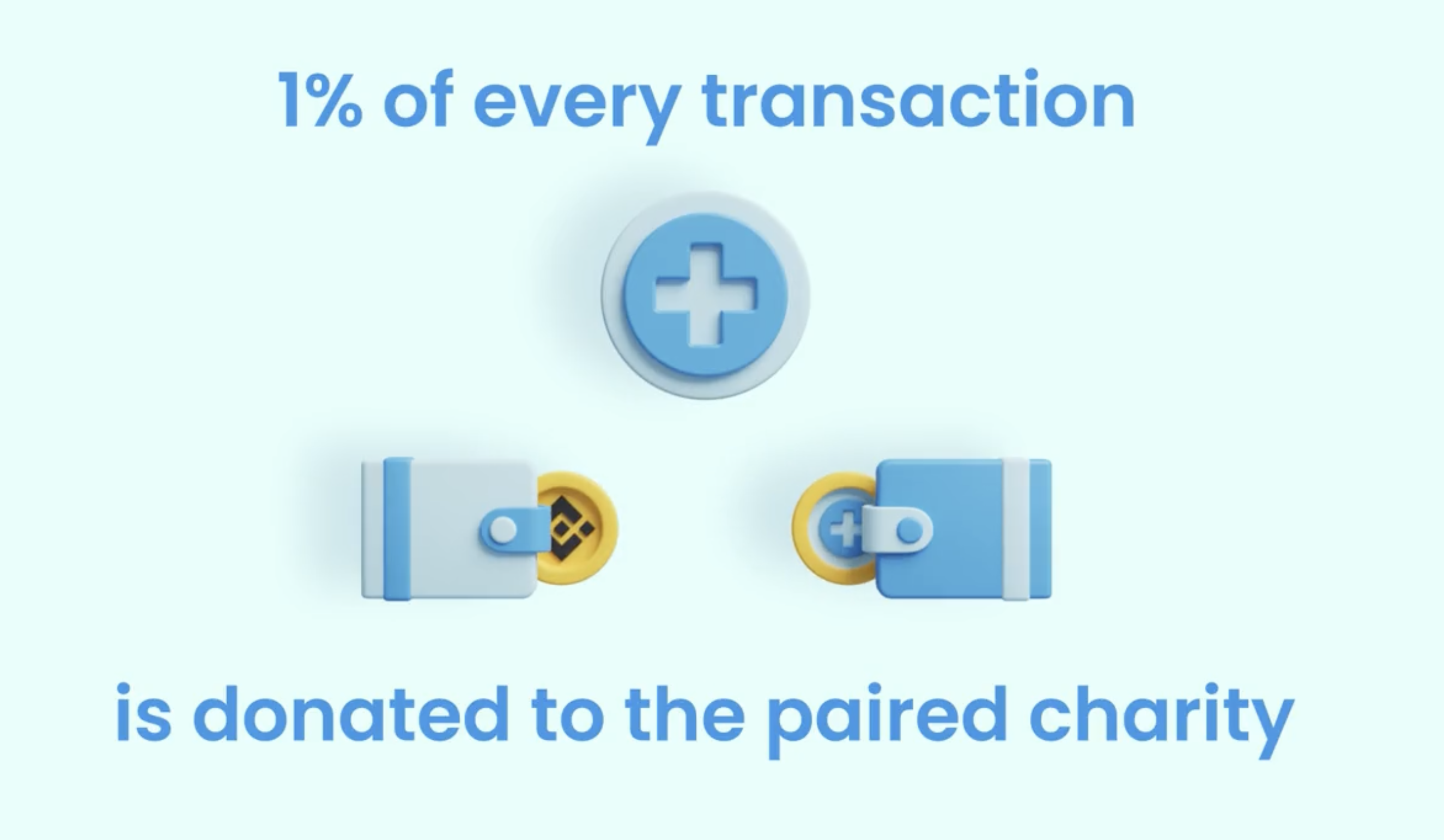 Token Usage
The $UNITY token is a utility token used to pay for transaction fees on the decentralized exchange. The 0.2% transaction fee accompanying each transaction will be converted to a stablecoin and transferred to a charity. 
Staking $UNITY: The $UNITY token also features a "Stake and Donate" feature, where 10% of the staking rewards are instantly donated to the charity the user is staking on. This feature allows users to contribute to their favourite charities while earning reward tokens. In addition, the $UNITY token can be used to vote on which charities should receive donations. 
Yield farming: Unityswap also provides a unique way for $UNITY holders to access additional funds via its yield farming feature, called Farm & Donate. By locking up their cryptocurrency in Unityswap's liquidity pool, users gain access to interest generated by trading and lending activities on the platform. In return for providing this service, the platform charges a small fee paid out to investors according to their share of the liquidity pool. 10% of the rewards are instantly donated to the charity of the users' choice. This system allows the platform to provide a valuable service to its users while also generating revenue that can be used to improve the platform and fund charitable donations.
$UNITY is an essential part of the decentralized exchange, and it provides a way for users to support their favourite charities while participating in the exchange.
Token Distribution
Initial Supply – 37,500,000 $UNITY
(40%)

Liquidity Mining

– 400,000,000 $UNITY

(

15%)

Operation Reserve –

150,000,000 $UNITY
(10%)

Marketing

– 100,000,000 $UNITY
(8%)

Private

– 80,000,000 $UNITY
(5%)

Strategic

– 50,000,000 $UNITY
(5%)

Advisor

– 50,000,000 $UNITY
(5%)

Liquidity

– 50,000,000 $UNITY
(5%)

Partnerships

– 50,000,000 $UNITY
(5%)

Team

– 50,000,000 $UNITY
(2%)

Seed Sale

– 20,000,000 $UNITY

​​
Total Supply – 1,000,000,000 $UNITY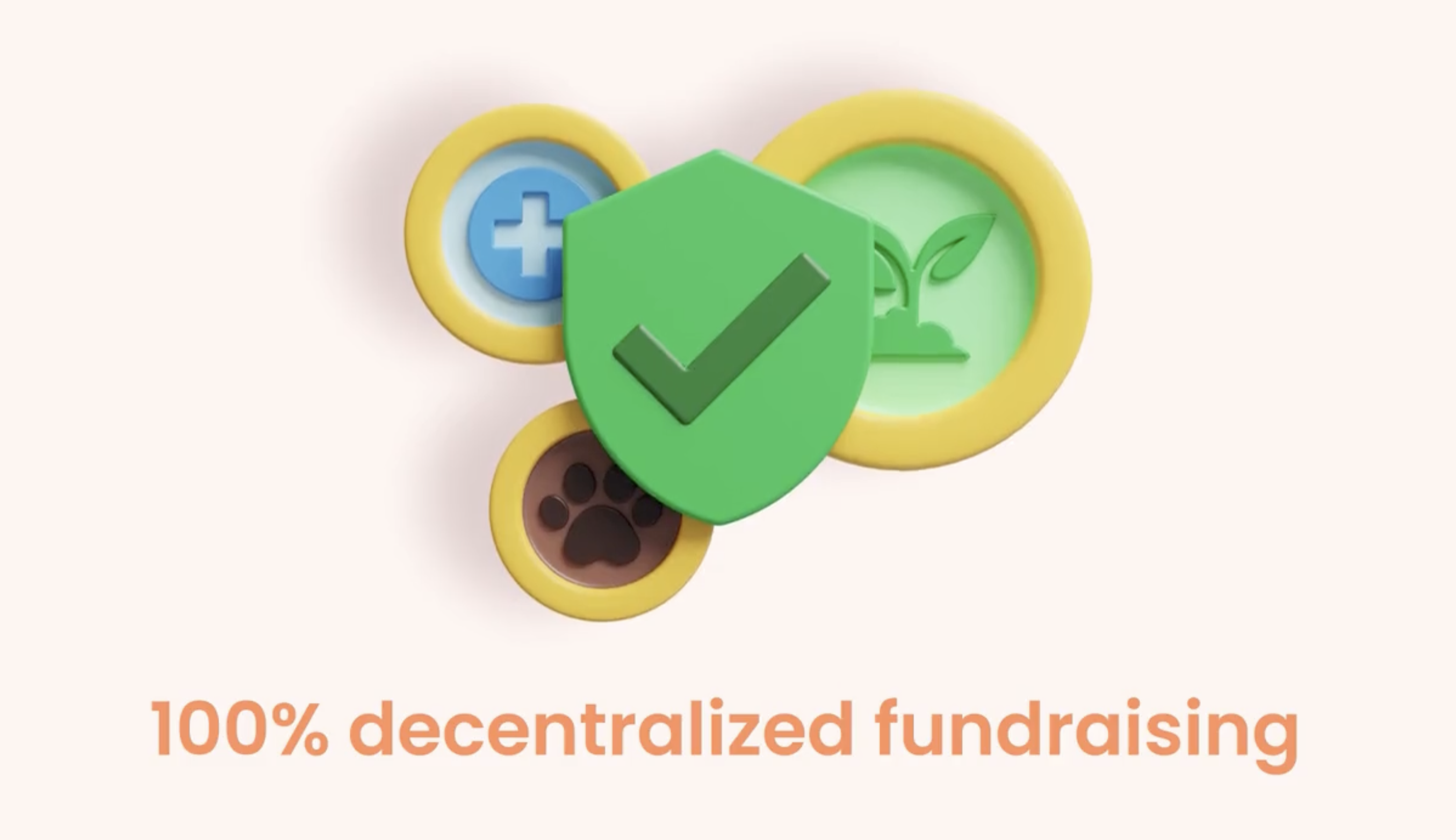 Upcoming projects
NFT marketplace: As the popularity of NFTs continues to grow, the Unityswap team recognizes the need for a robust marketplace where users can buy and sell digital assets. One of their upcoming projects is the creation of an NFT marketplace. This platform will focus on displaying and selling exclusive NFT collections from official non-profit organizations, making it an ideal platform for supporting charitable causes. 
In addition, this marketplace will also give users access to tier-based events and giveaways, putting them in a position to win exclusive prizes and experiences. This marketplace will be fully integrated with Unityswap's own token and charity token ecosystems, allowing users to buy NFTs with either $UNITY or paired charity tokens. 
Overall, then, the upcoming NFT marketplace promises to be a powerful hub for connecting friendly causes with dedicated supporters. 
Charity IDO Launchpad: The UnitySwap team also mentioned in their whitepaper plans to launch an IDO launchpad for charities. In today's ever-growing pool of countless projects, it can be not easy to discover legitimate, high-potential charity organizations. The UnitySwap team believes that their IDO launchpad will help $UNITY token holders easily find and support these organizations. 
The UnitySwap team is committed to helping users find and support worthy charitable causes, and they believe that their launchpad will be a valuable tool in achieving this goal. The launchpad will feature a variety of charity projects that the UnitySwap team has vetted. In addition, users will see detailed information about each project, including its goals, impact, and financials.
The Team
Luc Hijdra – CEO: Luc Hijdra is the CEO of Unityswap, a Decentralixed Cryptocurrency exchange. Luc started his career as a fundraiser in 2016 and has since worked for many charities such as UNICEF, Clini Clowns, Save the Children, and Amnesty International. He is passionate about helping others and believes that every charity should have better access to fundraising.
Robby Muilman – Co-Founder: Robby Muilman is the Co-founder of UnitySwap. Muilman is a driven individual with a passion for helping others and entrepreneurship. In 2019, Robby noticed during the Covid-19 pandemic that its side effects had negatively impacted fundraising efforts for charity. Since then, Robby has researched a way to help charities with digital fundraising, specifically via blockchain technology. Robby is always looking for new ways to innovate and make an impact.
Stijn Peeters – CFO: Stijn van der Meer is responsible for the entire finances within Unityswap. He devises plans such as budgeting or financial growth, which he then implements himself, checks and reports to the organization. This is done in agreement with the management and with the help of professionals such as accountants, tax specialists and lawyers. In addition, Stijn provides charities with tax and legal advice.
Jay Maree – Project Advisor: Jay has always been fascinated by the potential of the cloud and its ability to connect people and businesses all over the world. This fascination led him to pursue a career in cloud-focused software engineering, where he has worked with some of the world's top decision-makers in fast-paced agile environments. Jordan is constantly learning new technologies and enjoys sharing her knowledge with others. Technical competencies include Node.js, ReactJS, Web3, infrastructure, and IT Security.
Overview
Name:

Unityswap

Token ticker:

$UNITY

Token type

: Binance Smart Chain

Website:

https://unityswap.org/

Whitelist:

Now

KYC:

No

Jurisdiction:

Netherlands

Sale Start Date:

March 30th, 2022

PreSale End Date:

May 15th, 2022
More information on Unityswap is available in their website, accessible here. You can also join the Telegram group to stay informed of the project's latest developments.
Disclaimer: This Press Release was sponsored by Unityswap. ICO Hot List does not endorse or recommend participating in any initial coin offerings. ICO Hot List has received compensation from Unityswap to be featured in this article.